CAPTAIN FRIMOUSSE
Labyrinth , Theme park
at Béziers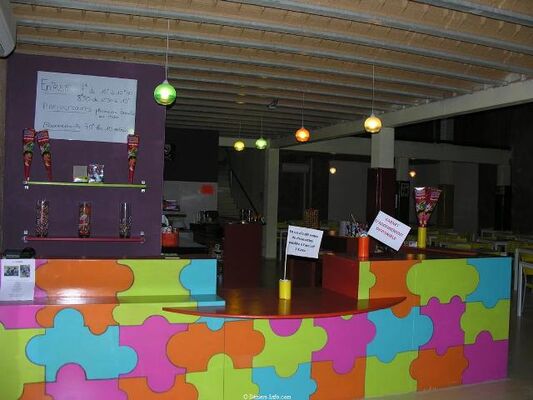 ©Béziers-info.com
©Béziers-info.com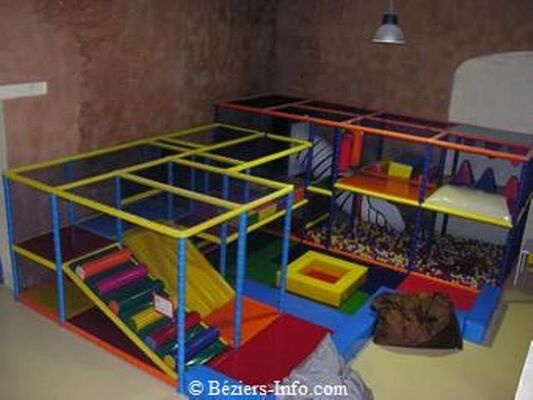 ©Béziers-info.com
Only 5 minutes from Béziers, the Captain Frimousse indoor play centre is a firm favourite with children! Under the watchful eye of their parents, children play in the various different zones: a structure over 6 metres high for 3 to 12-year-olds with giant slides, a ball pit, an adventure trail, rope bridges, mini electric motorbikes and a maze. There is also a giant Lego zone where they can build the den of their dreams... Not to mention the dance floor for grooving to all the latest hits. There's also a separate area for under-threes with a mini slide, ball pit and maze, so they can be like the big boys and girls.
©Béziers-info.com

©Béziers-info.com
©Béziers-info.com
Leave a review about Captain Frimousse :
Bad

Average

Good

Very good

Excellent
L'OT devrait aller y faire un tour avant de le conseiller sur son site... L'hygiène des jeux pour enfants est plus que limite (de la poussière partout...), les mousses décirées, balles cassées et piscine à balles quasi vide, pas de bancs pour les parents dans la partie plus grands... Ca à l'air laissé à l'abandon et ne correspond pas du tout aux photos sur ce site. Le prix est exorbitant par rapport à la prestation (9€ pour notre petit d'à peine 3 ans!!). Ca devait être bien...avant.