BOWLING POLYGONE BEZIERS
Bowling , Billiard room
at Béziers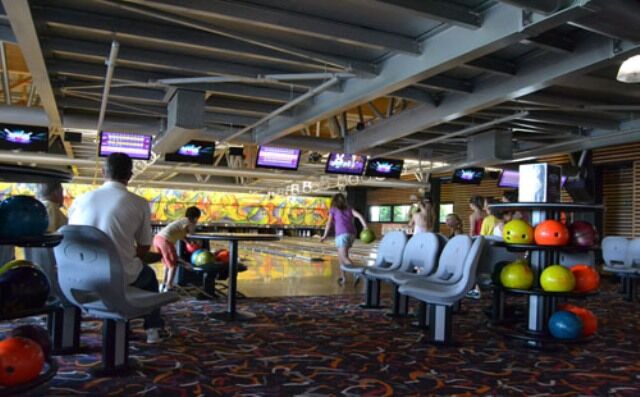 ©OTBM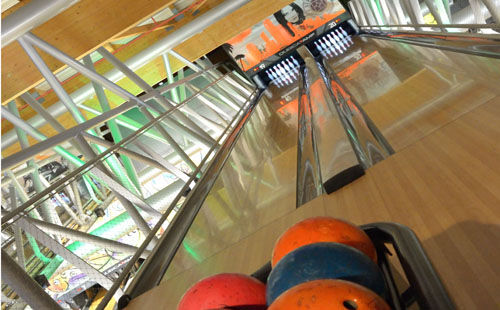 ©OTBM
Get your kicks... at the bowling alley! With its 20 electronic lanes, 6 of them suspended between the floor and the ceiling, the Béziers-Polygone bowling alley is your new pleasure dome! Unique in France, it's a seventh heaven for explosive strikes and you can even order pizza while you wait to bowl.
Choose your style: a party atmosphere or something more intimate. Opt for the special "bowling plus restaurant" package with its low price "Bowl-Burger". What a treat!
The Béziers-Polygone bowling alley is open from 12 pm to 2 am, 7 days a week: 2,500 m2 of recreational pleasure, located just outside the new Polygone shopping centre in Béziers.
©OTBM
©OTBM
Leave a review about Bowling Polygone Beziers :
Bad

Average

Good

Very good

Excellent
Bowling du polygone de Béziers

Très bien personnel sympa

Nous avons passé un très on moment en famille. Accueil très pro et sympa. À refaire .

Personnel très accueillant, bowling très sympa , confortable , nous y allons régulièrement depuis plusieurs mois entre amis et le conseillons vraiment

Allant en famille à ce bowling pour avoir un moment de détente,nous avons été très déçu par cet endroit.En effet, le personnel est très désagréable (voir à la limite du respect), pas de clim en haut d'où les coups de chaud que nous avions et l' annonce "chaussures gratuites" est normale car à 6,5 euros /Pers et par partie la location doit être comprise dedans. Bref,une énorme déception .

bonjour, Concernant le problème de climatisation, celle-ci est passée en mode été par le centre commerciale depuis quelque jours. Les tarifs sont affichés à l' accueil, la location des chaussures est gratuite quelque soit le nombre de parties et de personnes (pour info le précédent tarif était de 5.50 € la partie + 2 € de location de chaussures par personne) nos tarifs sont affichéssur le site internet: bowlingbeziers.fr cordialement.

nous avons fais deux parties avec nos deux filles et nous en avons eu pour 53.20....je trouve cher cette petite heure de plaisir...