RENCONTRE-EXPOSITION AVEC MICHEL RAWICKI
Cultural , Literature , Photography at Béziers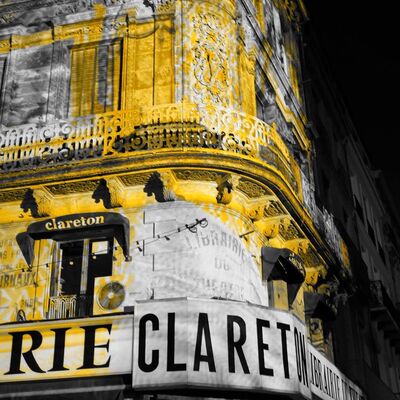 librairie clareton
La Librairie Clareton des Sources vous propose de découvrir les photographies de Michel Rawicki.

Attiré depuis mon enfance par les régions froides, c'est en 1962, lors d'une visite à l'Aiguille du Midi avec mes parents que la notion « d'embrasser le froid » commence à germer en moi. Puis en 1993, fasciné depuis toujours par les glaces, je réalise enfin mon rêve : découvrir le Groenland et assister à la naissance des icebergs en Baie de Disko, « sculptures éphémères », mariage de l'érosion, du cristal et de la lumière. Fasciné, submergé par cette puissance naturelle, je me suis confronté durant des années à cette démesure, ma façon de communiquer avec « l'être des choses », changeant peu à peu mon regard et mon approche de cette nature sensible. Après le monde des glaces, un monde de transformation et d'impermanence, je me suis tout naturellement rapproché de la faune et des hommes qui l'habitent, un monde brut qui ramène l'être à l'essentiel, à la simple lutte pour la vie. Dans un contexte de bouleversements climatiques, « L'appel du froid », fruit de 35 voyages dans cet univers blanc, offre une vision sincère qui vise à faire partager avec le plus grand nombre, mon émerveillement pour les régions polaires. Pour illustrer ces trois parties : les Glaces, les Bêtes, les Hommes, je me suis entouré de personnalités du monde scientifique, naturaliste et éthique : Hubert Reeves, Claude Lorius, Rémy Marlon et Bernard Saladin d'Anglure. Une conversation entre explorateurs passionnés des pôles et du vivant.
Schedules

On

November 22, 2018

at 19:00
Leave a review about Rencontre-Exposition Avec Michel Rawicki :
Horrible

Bad

Average

Good

Excellent
There is no review about Rencontre-Exposition Avec Michel Rawicki, be the first to leave one !