OM CHANTING À BÉZIERS
Cultural at Béziers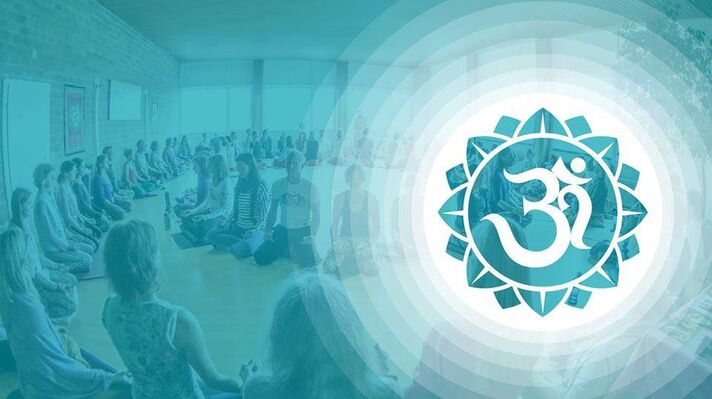 la vie autrement
Le OM Chanting est une puissante technique de groupe apportée par Sri Swami Vishwananda, adaptée à l'époque moderne.
En chantant le OM dans un groupe de personnes, spécifiquement mis en place, pendant 45 minutes sans s'arrêter, le pouvoir du OM est accru et amplifié.
Participer à un cercle de OM Chanting aide à libérer les émotions, les pensées et les énergies négatives. Les participants ressentent un sentiment d'élévation et d'aide, ce qui leur apporte la paix, la joie et l'amour dans leur vie.
OM CHANTING
Le OM Chanting est une pratique de groupe qui utilise le pouvoir transformationnel du OM pour activer le potentiel d'auto-guérison en chacun. La pratique transforme la négativité en énergie positive, aide à purifier l'environnement local, entretient le bien-être physique, émotionnel et spirituel des participants.

L'Amour est par nature à partager. Le OM Chanting rassemble les personnes pour partager les vibrations positives du OM et leur amour pour la Terre Mère dans les communautés locales et les nations tout autour du monde. De cette manière, des cercles de OM Chanting réguliers, mensuels, pendant la Pleine Lune sont un cadeau inestimable pour l'humanité.
EXPÉRIMENTEZ LE POUVOIR DU OM
Améliore le bien-être global
La pratique augmente la paix intérieure, la clarté mentale, la liberté émotionnelle et la santé physique. Beaucoup ont fait l'expérience de changements positifs qui permettent de ressentir plus de paix, de joie et d'amour dans leur vie.

Transforme la négativité en énergie positive
Grâce à une bénédiction spéciale, le OM Chanting génère une fréquence vibratoire qui expulse la négativité, transforme et répand l'énergie positive sur les participants.

Purifie l'environnement
Les ondes vibratoires générées par le cercle de OM Chanting se répandent jusqu'à 2 kms créant un environnement plus harmonieux et serein, et une unité entre les humains et la nature. L'OM continue à résonner dans le corps des participants après le cercle, leur permettant de partager les bonnes vibrations partout où ils vont.

Les places sont limitées les inscriptions se font par SMS ou par mail.
Schedules

On

December 2, 2018

from 18:00 to 19:15
Leave a review about Om Chanting À Béziers :
Horrible

Bad

Average

Good

Excellent
There is no review about Om Chanting À Béziers, be the first to leave one !