FERIA DE BEZIERS 2018 : LA JOURNÉE ESPRIT DU SUD
Cultural , Traditions and folklore , Dance , Music , Wine - Oenology , Concert , Festival , Sound and light show , Show at Béziers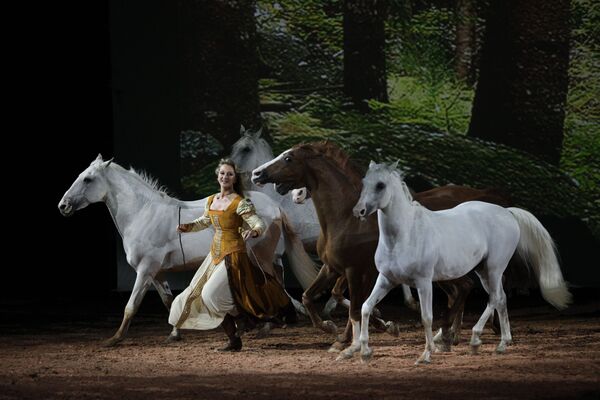 Ville de Béziers
Programme du samedi 11 août :
22h30 : Concert RTS Live sur le parvis du Théâtre Municpal.
Sur les allées Paul Riquet : 13h00 : Concert de chants occitans et basques, musiques taurines, airs de féria.
14h00 à 17h00 : Traditions de la Catalogne.
15h00 : Course de garçons de café.
16h00 : Sonneurs de trompes du Château de Perdiguier.
17h00 : Défilé de confréries.
Cercle Riquet, avenue Saint-Saëns : 11h00 à 01h00 : exposition, lectures taurines "Esprit du Sud", présentation de livres et dédicaces, films, controverses taurines, tertulia, tango, bar à tapas.
Village des Cavaliers Andalous, plaza Emile Zola : 11h00 à 12h30 : Rencontre avec les chevaux et les cavaliers.
Parvis de la Cathédrale Saint Nazaire : 13h00 : animations avec Les Cavaliers Andalous.
18h00 : Toro piscine.
22h00 : Jeux gardians.
Village Occitan - Place du 14 juillet : 17h30 : Espace des enfants et des parents "Lo Camelonet".
20h30 : Balèti avec Cocanha.
21h45 : Animations hors scènes avec Banzai.
23h15 : Concert avec Les Barbeaux.
Village Equestre sur la place du 14 juillet : 18h00 et 21h45 : Spectacles.
Plaza du Temple : 18h30 : Initiation aux danses flamencas avec Estrella Flamenca.
21h30 : Spectacle avec les danseuses de Estrella Flamenca et un groupe Gipsy.
Village 3ème Mi-Temps, bas des allées Paul Riquet : 19h00 : DJ Fanou.
20h00 : David Tobena.
21h00 : Duo Non Stop Patrice et Denis.
23h00 : Michael Jones.
00h30 : DJ Fanou.
Plaza Marisma, place du 11 novembre : 20h30 : Artespagnol.
22h15 et 23h15 : Spectacle Son et Lumière "Les Cathares,
Le Trésor de Béziers" sur la place de la Madeleine.
22h15, 23h15 et 00h15 : Spectacle de la fontaine musicale, place Jean Jaurès
Plateau des Poètes, Théâtre de Verdure : 22h30 : Festival flamenco. "Ocho Letras, ocho Palos" avec Macarena Ramirez.
Plaza Campo Los Hermanos - Place David d'Angers.
21h00 : DJ Music Play.
Plaza des Halles : animations penas et DJ
A travers la ville :penas et bandas, La Bande à Béziers.
Promenades en calèches : des allées Paul Riquet aux arènes.
Leave a review about Feria De Beziers 2018 : La Journée Esprit Du Sud :
Horrible

Bad

Average

Good

Excellent
There is no review about Feria De Beziers 2018 : La Journée Esprit Du Sud, be the first to leave one !