CONCERT DE DERINËGOLEM
Cultural , Music , Concert at Sérignan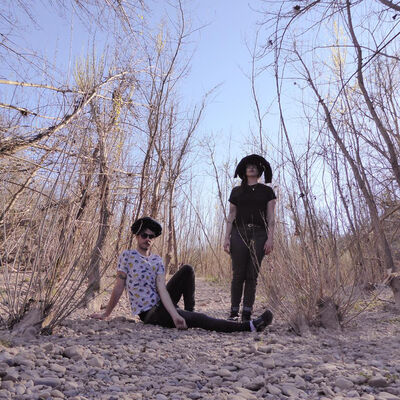 MRAC
Acid folk albanais, techno et ragga analogique - violon batterie.
Littéralement DERINËGOLEM veut dire «jusqu'à Golem», un voyage sur les rives de l'Adriatique. C'est une invitation au voyage entre l'Orient et l'Occident, DERINËGOLEM parle de fête, du AHENG albanais, danser dans la transe jusqu'à s'enivrer.
Sur scène, leur installation fait résolument penser à une formation rock (batterie, pédales d'effets...). Mais le violon amplifié, boosté dans les basses et une batterie toute en résonance de toms renvoie à autre chose: une musique à flux tendus qui puise ses références dans la transe, dans la musique populaire albanaise (tallava), le dabkhe (Mohamed Al'Ali, Rizan Saïd) dans la musique progressive (techno: Factory Floor, POV... ) et renvoie une énergie pure, incisive ; un
jeu qui reste dans l'acte.
La voix suave de Megi qui chante ce qu'elle joue et joue ce qu'elle chante, les rythmiques chaloupées de Lambert alliées aux drones de basse du violon expriment une sensualité lancinante et envoûtent les corps. Tout au long du set, un dialogue se crée entre le public et les musiciens. Dans cet échange, les morceaux s'étirent et laissent place à des chorus et improvisations dans une énergie singulière et pousse les gens à la fête.
Schedules

On

July 25, 2018

at 16:00
Leave a review about Concert De Derinëgolem :
Horrible

Bad

Average

Good

Excellent
There is no review about Concert De Derinëgolem, be the first to leave one !